Submit language material
We're always interested in what people are doing with the storyboards. If you have material you'd like to share with us (and/or share with the world), send us a link to it at the address below.
Let us know whether you'd like us to link to your material on the storyboard's page.
The more languages we can get this material in, the better!

Email us a link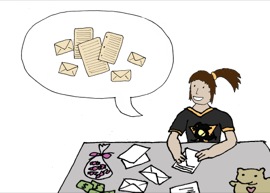 Submit a storyboard
If you're thinking of submitting storyboard materials of your own, email us at the address below.

Submit a storyboard
General questions
Have a question about the project? Find a bug in the site? Let us know below.

Email us